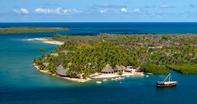 Kenya Coast hotel and beach lodge accommodation options are located in Mombasa and the coastal regions of Kenya.
There are many ways to spend your time here and a visit is sure to be memorable for all the right reasons. From camel rides on the beach to snorkeling adventures, the Kenya Coast has something for everyone.
For travelers who are looking for a tropical paradise with an African flare, Kenya is the perfect destination. The coast offers many attractions including white sandy beaches with palm trees swaying in the breeze and some of the most beautiful coasts in Africa.
Whether you are an adventure seeker or just want to soak up some sun after a safari, Kenya Coast is the perfect getaway for all travelers.