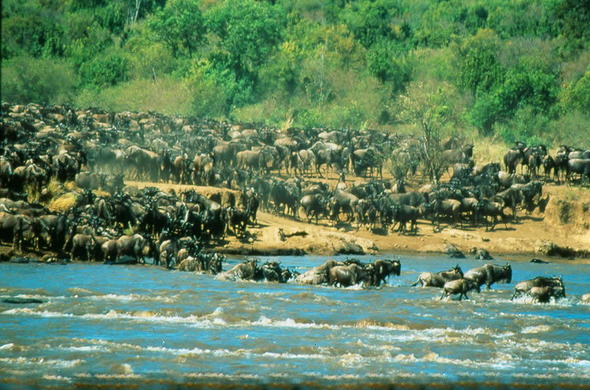 The Sarova Mara Game Camp is situated in the Maasai Mara National Reserve in South West Kenya about 260 kilometres (161 miles) from Nairobi.
This Masai Mara camp is perfectly positioned in one of the richest wildlife reserves in Africa which is home to the great Wildebeest and Zebra Migration. The Kenya bush camp has expansive grounds which cover 27 acres and are planted with exotic trees and indigenous shrubs. It is surrounded by an electric fence.
Getting to Sarova Mara Game Camp
By Air
This Kenya bush camp is about a 1 hour flight from the country's capital Nairobi and a 2 hour flight from Mombasa. The airstrip is situated a 20 minute drive from the camp.
By Road
The Sarova Mara Game Camp is about a 5 hour 30 minute drive from the country capital Nairobi on tarred roads till the Reserve.